Dentist Profiles
Meet Dr. Rathi, General Dentist
Dr. Rathi is dedicated to delivering quality and comprehensive dental care to patients in a comfortable and friendly environment. Having worked in various dental care settings as a family dentist, hospital dentist and a cosmetic dentist for over 10 years, she is well-equipped to provide customized solutions and professional service.
Dr. Rathi graduated from the College of Dentistry - University of Illinois at Chicago. She holds a membership in many premier dental associations, including ADA, Fox Valley Dental, ISDS and AGD. By staying updated with the latest dentistry news and developments, she explores ways to incorporate more cutting-edge state-of-the-art technology and enhance quality of care.
Dr. Rathi understands the anxiety and nervousness associated with visiting a dentist's office. Pain, treatment and costs often weigh heavily on patients' minds. She believes that honest and open communication, friendly interactions and flexible solutions add up to a positive patient experience. To this end, she works hard to understand issues facing patients and goes the extra mile to resolve them with the help of Pacer Dental's skilled and dedicated team. She provides accurate diagnosis, explains the treatment in simple words, and outlines prognosis to help patients manage their dental health in an informed way.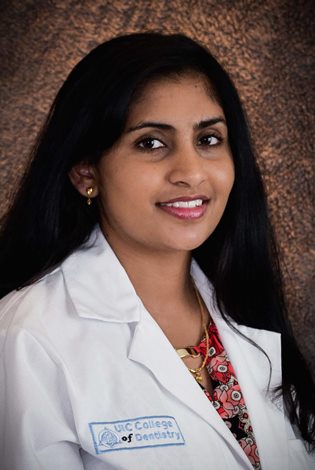 Dr. Rathi is a passionate advocate of maintaining proactive oral health. She makes it a point to educate patients on oral health and hygiene. Dr. Rathi, the mom of two has used positive reinforcement successfully on her kids, and uses the same strategy to motivate her younger patients to pay attention to their oral health. She also leverages her extensive experience to provide comprehensive and cosmetic dental care to entire family.
Meet Dr.Fan, Periodontist
Dr. Jingyuan Fan is a Board-certified Specialist in Periodontology and Dental Implant Surgery. She is currently an Assistant Professor on the faculty of Midwestern University. She is interested in diagnosing and managing periodontal disease, treating gingival recession and placing dental implants. Dr. Fan received her Advanced Specialty Training in Periodontics at Eastman Institute for Oral Health, University of Rochester and earned a Ph.D. in Oral Biology from School of Dentistry, University of Minnesota. Prior to joining Midwestern University, she was an Assistant Professor of Periodontics at University of Rochester. She has published and presented numerous articles and is also a reviewer for academic journals. She had been recognized with several awards, scholarships and honors through her clinical and academic career.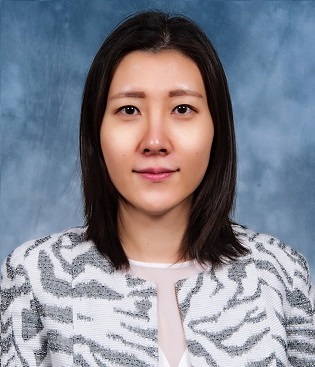 Meet Dr.Mahdi, General Dentist
Dr. Mahdi is of Egyptian origin, born and raised in the Mediterranean city of Alexandria Egypt. He is an Internationally Trained Dentist, He received his first Dental Degree from Alexandria University College of Dentistry 2002-2007. He started his journey in the United States in 2010. He attended New York University College of Dentistry where he received his 1-year Certificate in Orthodontics and Dentofacial Orthopedics along with a Master of Science in Biomaterials and Biomedical Sciences. He received his Doctor of Dental Medicine Degree from Boston University School of Dental Medicine.
In 2020 Dr. Mahdi decided to move to the Greater Chicago area with his wife Sarah and his daughter Maya. Sarah was born and raised in Naperville and because family is everything Dr. Mahdi and his family decided to move back to be closer to their extended family and friends.
Outside the office Dr. Mahdi enjoys playing tennis and traveling with his family to experience different countries and cultures, his biggest hobby is Scuba diving and he is a big fan of Shark week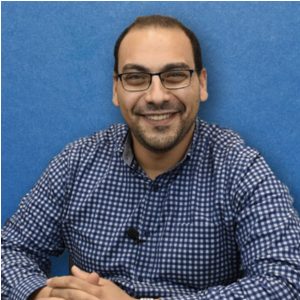 Meet Dr.Rincon, General Dentist
Dr. Grisel Rincon was born and raised in Venezuela. She is an International Trained Dentist graduated from University Central of Venezuela, Dental School. In 2000 she decided to come to USA . She attended NYU College of Dentistry where she received a prosthodontics and cosmetic certifications.In 2006 she received her Doctor of Dental Surgery Degree from NYU College of Dentistry. After her graduation Dr. Rincón moved to Chicago area with her family . As a dentist she love to educate her patients in oral health and provide integrative dental care to children and adults. Dr. Rincón is trained in orthodontic treatment, sleep apnea and dental implants. In addition to dentistry, Dr. Rincón love music , playing violin , food and traveling around the world.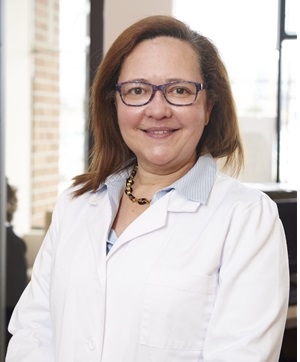 Our Office
Office Tour
Intro Video
Technology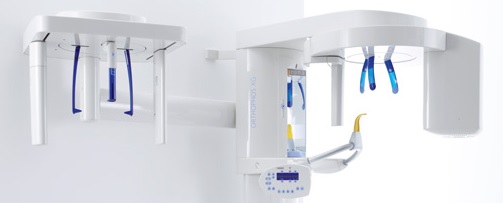 For greater diagnostic and treatment accuracy, our office is equipped with advanced technologies and state of the art infrastructures such as 3D CBCT X-Ray, Electric Hand Pieces, Intra-Oral camera & Electronic Record.